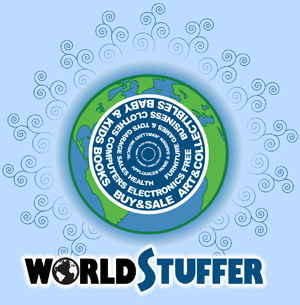 Free classifieds - Buy, Sell, Trade or Meet people, Get what you want.
Worldstuffer.com is the newest free local classifieds and social networking website that is gaining popularity all over the world. The race among the social networking sites is becoming more interesting when Worldstuffer came along. It was created for the sole purpose of giving people the ability to post free local classifieds and also to interact with other people all over the world and not only that, members and even visitors are entitled to free local classifieds listing!
You can't see this feature among other social networking sites! Worldstuffer brings it all, without you having to pay! Enjoy all the features such as unlimited social networking with people from almost all major cities in the world and free and unlimited local classifieds. When you are already sick and tired with all those websites that want to get more money from you just so that you can post local classifieds in your city, then why not and join us here in Worldstuffer.com?

With our system, you will have all these cool features for no price at all!
Post free local classifieds and events, even without registering! Member or guest, everyone has access to unlimited and free local classifieds! Users can post ads in each of these seven sections: Buy and Sell, Housing, Services, Vehicles, Community, Personals and Jobs and each of them have many sub-divisions! And when you want to post local events, just go to the Events Section and all posts are organized by calendar so that users can get any news about the local events in their city according to the required date.
Under the Ads and Events, it contains description, images, YouTube video and links. Users can also post ads and events under their active profiles, make comments and communicate to each other without having to pay for a special account! Users who have registered in Worldstuffer.com can also manage their Ads and Events (they can modify and delete), they can also trace Ads with specific request (users can even leave request to trace new ads just by using the specific criteria and when it posted by somebody user will get notification), and also create and post in their Profile and view other people's Profiles. They can even leave comments and participate in forums and discussions.

Tired of having to pay for premium memberships just to have the full features of a social networking website? Worldstuffer.com isn't like that! Once you are a member, expect to enjoy all the features of this great social networking site without having to avail a special account! We mean business and we recognize local classifieds as a powerful tool to promote business and special events in your local city! Or, if you have friends or relatives in other cities, you can let them know of any event just by posting local classifieds in Worldstuffer.com! Isn't that amazing?